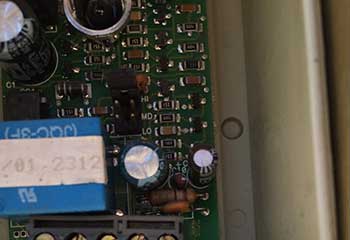 Opener Repair
Customer Issue: Mrs. Todd found her garage door to be unreliable in terms of responding properly, and that it would sometimes reverse when she tried to close it.
Our Solution: We felt that Mrs. Todd's Chamberlain B550 garage door opener seemed like the most likely culprit. Our professionals brought it down to look over, and also took into account the remote controls and wall pad. Upon opening it up, we learned that the circuit board wasn't relaying signals correctly. Our team replaced it and reinstalled the opener.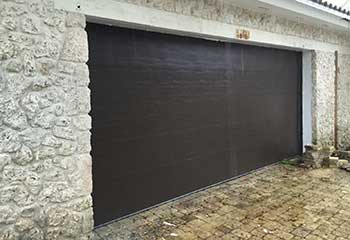 New Garage Door Installation
Customer Issue: A local homeowner decided to upgrade his garage with an automatic overhead door.
Our Solution: The dark wooden Clopay Reserve Custom Series door required a strong motor to lift it. So, our customer agreed to a Craftsman model 54931 1.25 horsepower belt drive opener, rail extension kit, and 3 function visor remote control system. The end result: one of the most powerful, secure, and attractive garage doors in our company's history.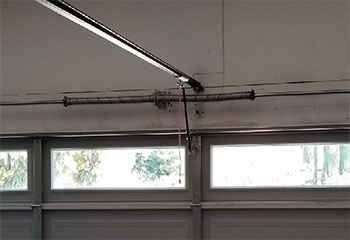 Spring Replacement
Customer Issue: A broken torsion spring. A common, but no less frustrating, problem for those who skimp on maintenance.
Our Solution: Our team unplugged the opener, engaged the safety locks on the door, and slowly released the tension from the broken spring before replacing it with a new unit which we then lubricated to make it work more smoothly.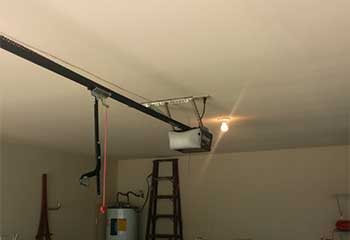 Opener Installation
Customer Issue: Wanted a new opener.
Our Solution: We discussed several options with the customer until he chose to get an Amarr 860 smart Wi-Fi belt drive garage door opener. We proceeded to install the new unit for him and showed him how to use its smartphone compatible features.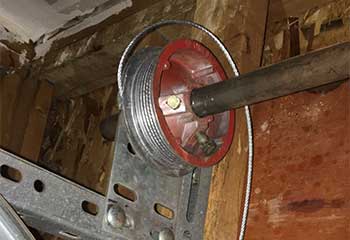 Cable Replacement
Customer Issue: Frayed garage door cable.
Our Solution: Upon inspecting the system, we discovered that the door's lift cables were in a really bad shape and needed to be replaced. We removed them and fitted new cables in their place, making sure to check the spring tension as well before calling the job done.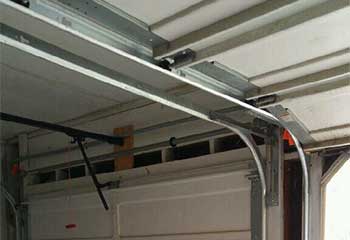 Garage Door Off Track
Customer Issue: Rollers slipped out.
Our Solution: Bending in the tracks had caused this problem. It forced a couple of the rollers out and the door got off track as a result. We straighten the misshapen sections and then carefully reinserted the rollers and realigned the door with the tracks.